December 19, 2014


Houston Chronicle /
Lucchese opens first Houston store at Highland Village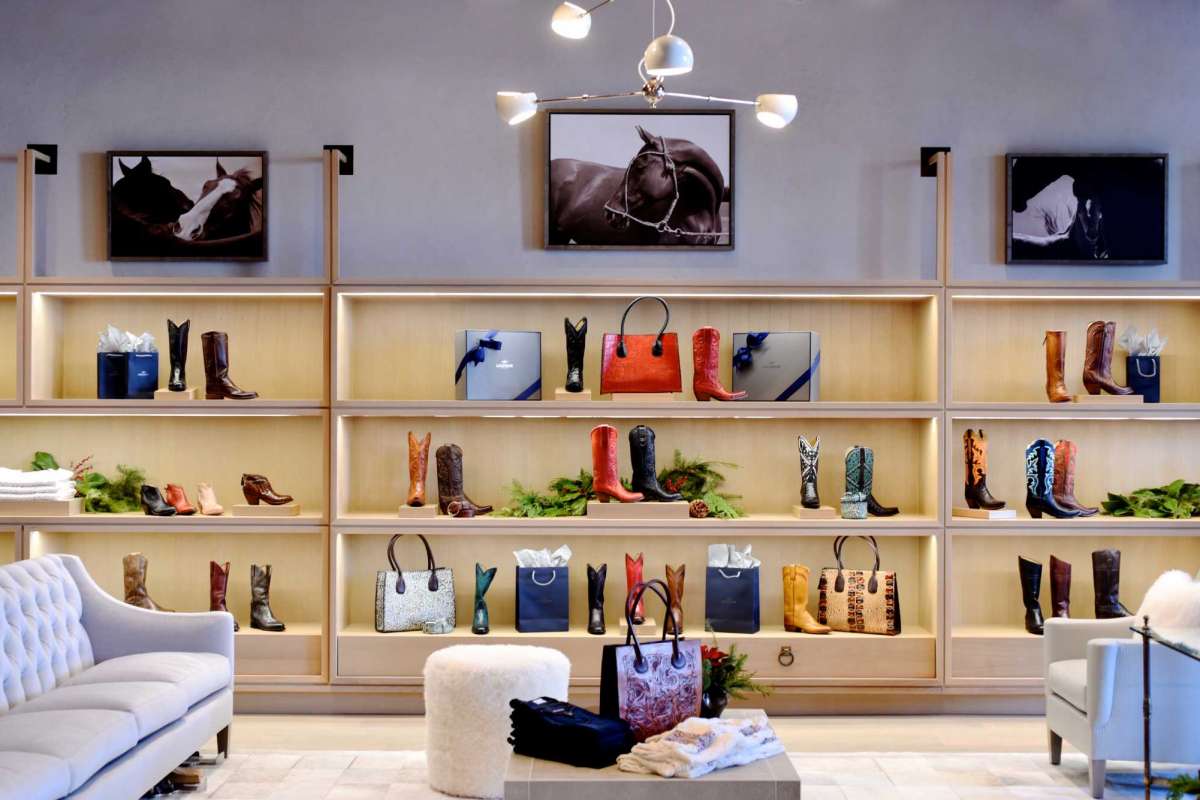 Photo: Lucchese


Lucchese brings its Texas-style luxury to town with its new outpost at Highland Village.

The 130-year-old El Paso-based company known for its handcrafted Western boots will be offering high-quality leather shoes, handbags and accessories at the 5,000-square-foot-space - the company's fourth store and its second in Texas. It's located in the former Ann Taylor space neighbored by Escalante's and Pottery Barn Kids.

"With Houston being an epicenter of the boot-wearing population worldwide, the city is a perfect fit for Lucchese," said Jay Hamby, director of retail sales for Lucchese, in a press release.



Lucchese Houston features the Lucchese Collection, exclusive merchandise available only at the company's stores (including Nashville, Santa Fe and San Antonio), select retailers and online at Lucchese.com.

Along with the brand's Western boots, the store offers a footwear collection for men and women and a line of equestrian-inspired handbags, clutches, totes and cross-body bags. Other brands include Lyle Lovett for Hamilton Shirts, Clint Orms Silversmiths' handmade buckles, Hudson Jeans and Peyote Bird Designs artisanal jewelry.

The left side of the store takes a darker, more masculine tone, featuring men's boots, shoes, apparel and accessories, while the right side is lighter and more feminine and offers ladies merchandise. In the back of the store is a dedicated design center where customers can create their own boots, choosing from an array of leathers.

The store was designed by Dallas-based Droese Raney Architecture, which upgraded the Lucchese store in San Antonio in 2013. Among the Houston store's features are hand-hewn white oak beams reclaimed from barns that were built around the same time that Lucchese was founded. The hardwood floors and display fixtures are also constructed of white oak.

The interior was designed by Dallas-based designer Lyn Muse of Lyn Muse Interiors. Her husband, John Muse, is owner and chairman of Lucchese.



---

*Lucchese Houston, 4051 Westheimer. Store hours: 10 a.m.-9 p.m. Mondays-Saturdays; noon-6 p.m. Sundays. For information, call 713-960-1121 or visit www.lucchese.com.
Originally posted in: Houston Chronicle